Spotted this little two bed terrace going to auction with Auction House Birmingham & Black Country with a starting price of £88,000 on the 6th of October – could be a lucrative let for a landlord if you can get it at the right price!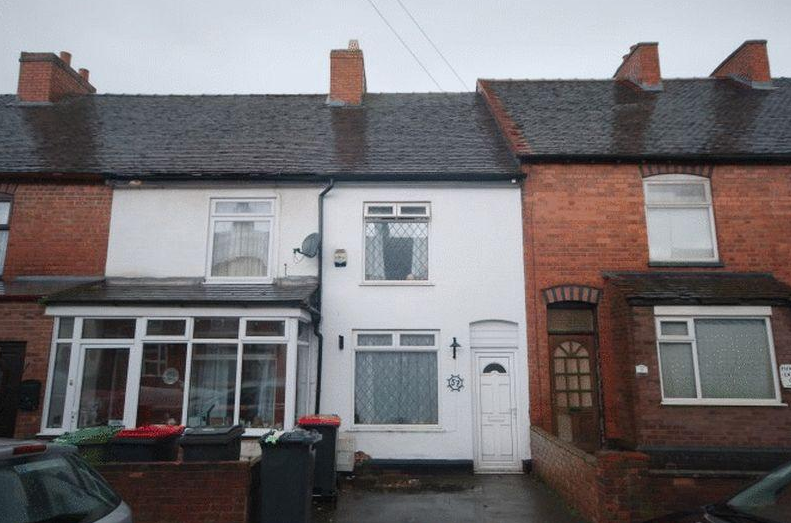 The property has been recently decorated and looks fresh throughout – ready to let by the looks of it, with an extension having been built to the rear this is an ideal property for a small family or a single young person looking for a rental property with a bit more space than a flat.
The property is close to amenities such as shops, takeaways and good schools. The property is also ideal for commuters looking for something outside the city but with easy accessible road links, giving it a somewhat easier time being let out.
Monthly rental income of  £595 from this property per month would make this quite a nice little earner for you – if you can get it at the right price at auction!
Remember to check the legal paperwork fully…..and auction fees will be due. Don't go into auction and in the heat of the moment, bid on a property unless you have the finances in place.
If you like this property be sure to check the blog regularly for more fantastic opportunities in the local area, whether you are buying, selling or a landlord!
The property listing can be found in full at the following address: http://bit.ly/2cKxIbo
For more thoughts and opinions on the Tamworth Property Market, if you are a Tamworth Homeowner or Tamworth landlord, please visit the Tamworth Property Blog www.tamworthpropertyblog.co.uk


If you are thinking of getting into the property rental market and don't know where to start, speak to us for impartial advice and guidance to get the best return on your investment. For more information about other potential investment properties that we could introduce you to, or to ask about our thoughts on your own investment choices, call us now on 
01827 425195
, you can always email me on 
Lorraine@hallandthompson.co.uk
Why not drop us a "Like" on Facebook, "Follow" us on Twitter or visit our website for more tips and alerts on the Tamworth property market!