Hey guys, just a quick blog about a property I have seen up for sale that I thought you would all like to know about. The property is a three bed semi in Neville Street on the market for £85,000, unfortunately for CASH ONLY bids.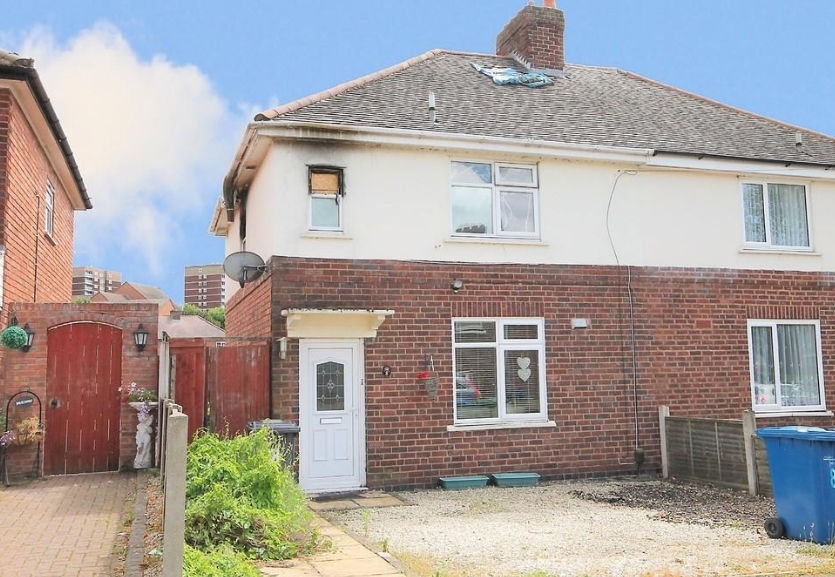 The house from the outside looks to have been fire damaged so any investor would need to be confident in their ability to be able to repair the property to regulation standards. As no interior pictures have been provided unfortunately the extent of the damage cannot be determined the agent has also specified that upon appointment there is no access to the first floor of the property. From the picture there looks to be slight damage to the roof of the property.
These are some things you need to be very aware of but in the right hands this could be a very lucrative investment and as such I do not expect it to be on the market for long.
A couple of positives for the property is the large garden and central location which make properties in this area very desirable to both buyers and renters so it could be ideal to flip or as a longer term investment strategy via buying-to-let.
In terms of price who can really say without an inspection of the damage but as property in this area sells in the range of £130,000, so if you are interested be sure to get in there quick with your offers and appointments to view!
If you're thinking about investing in property and are not entirely sure about what to do, why not give me a call on 07531484956 or drop me an email at Lorraine@hallandthompson.co.uk for local, trusted advice.