Hey guys, I have got a quick little blog for you today featuring a great property I spotted this week whilst out and about. Advertised with our friends at agents Taylor Cole, this charming three bed semi is currently on the market with an asking price of around £150,000.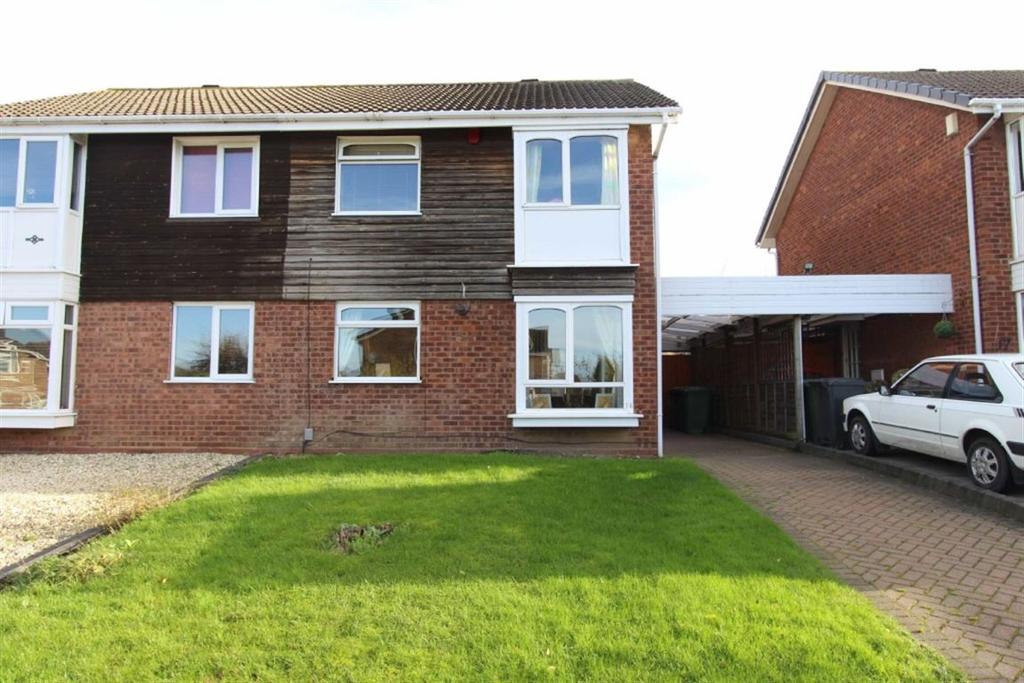 Whilst the exterior wood panelling may need a little bit of paint, the interior is a completely different story. The rooms are tastefully decorated in neutral colours and most rooms having a feature wall that really makes them seem vibrant and lively (in a good way!) The bedrooms are all earthy colours again following the feature wall trend however one of the bedrooms does seem quite "girly" so you may want to give it a lick of paint! The kitchen is modern and in very good condition and the bathroom is a basic bathroom that my only real fault would be the polished wood panelling on the bath looks a little bit dated.
Money wise you would be looking for around £700 a calendar month at least which would equate to an annual yield of 5.60% – added to this the area is quite popular in Tamworth due to it being close to schools, parks, shops and road networks the house prices generally generate some capital if bought as an investment you may wish to sell.
Just a little something to think about during the weekend, be sure to get an appointment and have a look around if you are interested though because I can see this being quite a popular property!
The house can be viewed fully at: http://bit.ly/1Mba6T7 and if you do decide to book an appointment be sure to let me know what you think!


If you are thinking of getting into the property rental market and don't know where to start, speak to us for impartial advice and guidance to get the best return on your investment. For more information about other potential investment properties that we could introduce you to, or to ask about our thoughts on your own investment choices, call us now on 
01827 425195
, you can always email me on 
Lorraine@hallandthompson.co.uk
Don't forget to visit the links below to view back dated deals and Tamworth Property 
www.tamworthpropertyblog.co.uk