Today I've got another quick little share for you located in Irwell, Belgrave. This two bed end of terrace property is being advertised by Hunters for offers of £95,000 and has been recommended as a great opportunity for first time buyers or investors, a sentiment I share!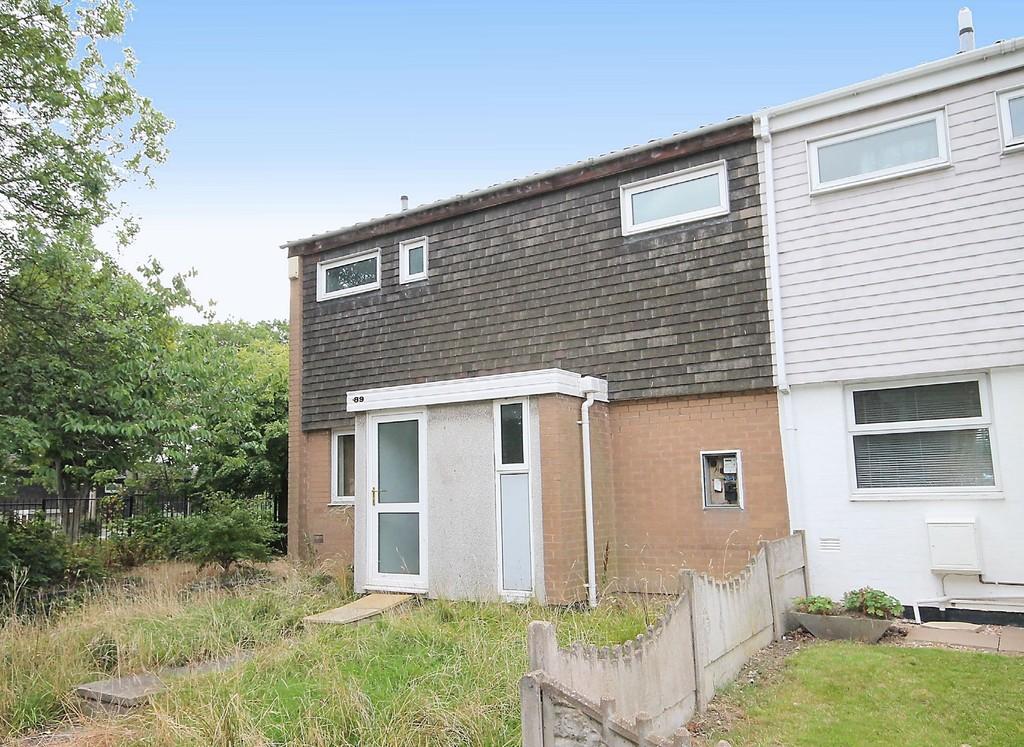 The house would need a bit of renovation work doing on it bringing it up to a modern standard. The kitchen is in need of some new cupboard doors and a bit of a tidy up but it doesn't look like anything major, the same can be said about the bathroom – tidied up a little bit it may require minimal work doing on it! Unfortunately we've not been provided with pictures of the bathroom and living areas so you'd need to book an appointment with the agents to check them out for yourself!
Both front and rear gardens would need a spruce up to get the property into a tidy rentable condition, however, once done they would present a nice outside space for any potential tenants.
The home is ideal for families or young couples starting out as local amenities include both primary and secondary schools, local convenience stores, a church and very good road connections to both the A5 and Marlborough Way. Local supermarkets are less than a ten minute drive away as is the town centre. Buses pass frequently at the top of the road and the nearest train station is around a 15 minute drive to Wilnecote.
The Field Farm area of Tamworth may not be every investors cup of tea, and may be a considered purchase, however with housing so short in Tamworth, I'm sure this house would rent.
Money wise you would be looking at a monthly rental income of around about £550 per calendar month which would give the property a pre-renovation monthly yield of 6.95% and perhaps a good amount of capital gain as these houses can look very smart, as some of the other houses in the street demonstrate! If you are not adverse to renting to tenants in receipt of benefits, then this is a clear winner.
Hopefully you like this property enough to give the agents a ring and book an appointment, if you do be sure to drop me a comment and let me know! If you're fed up with your current lettings agent or you've spotted a property and aren't too sure on if it's a good investment, call me on 07531484956
If you are thinking of getting into the property rental market and don't know where to start, speak to us for impartial advice and guidance to get the best return on your investment. For more information about other potential investment properties that we could introduce you to, or to ask about our thoughts on your own investment choices, call us now on
01827 425195
, you can always email me on
Lorraine@hallandthompson.co.uk
Don't forget to visit the links below to view back dated deals and Tamworth Property
www.tamworthpropertyblog.co.uk
To view this property in full, please visit the following link:
http://bit.ly/1NTsCpq