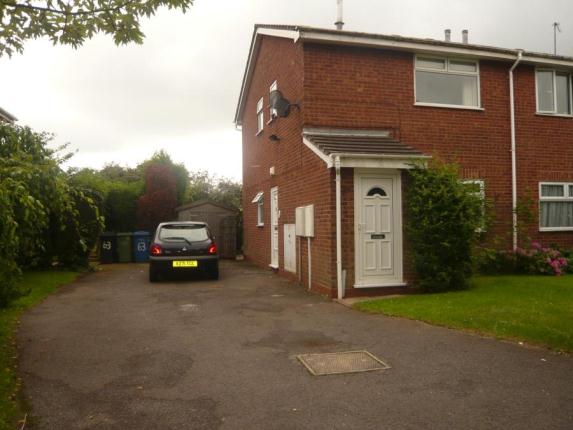 A few months ago you may remember me writing about this property in Cheviot up for sale, I thought this would be a good BTL investment as it would come with a sitting tenant – It now looks as though the current owner has decided to keep this property and is re-marketing with Dixons on Rightmove. They are also looking for a new tenant. I think it was a pretty good decision to rent as this property just wouldn't sell!
The owner was looking for £85,000 when first advertised for sale back in July 2014, it's now being advertised to rent for £525 per month – if it had been snapped up by an investor that would have been a reasonable annual yield, well above the 6% which I had estimated a couple of months ago. Whether this higher rent is achievable or not this property would have been a fantastic earner even at the lower rental estimate! Perhaps we'll be lucky and the owner will decide to put it back on the market in the future, who knows?
It's always nice to go back to a property we've already visited and see how it's getting on!
If you would like advice on where and where not to invest in the Tamworth, feel free to give me a call on  07531484956 or email me at lorraine@hallandthompson.co.uk.
Quick Top Tips!
A trick for Landlords looking to revitalise their property when they've had a smoker renting is using several onions cut in half on dishes in the middle of the room to get rid of those nasty smells, leaving them a few days should do the trick. You would also need to clean the carpets, lights and soft furnishings, and give the windows a good wipe. If the smoker was particularly heavy you may need to re-paint the walls and ceilings!
If you are thinking of getting into the property rental market and don't know where to start, speak to us for impartial advice and guidance to get the best return on your investment. For more information about other potential investment properties that we could introduce you to, or to ask about our thoughts on your own investment choices, call us now on 
01827 425195
, you can always email me on 
Lorraine@hallandthompson.co.uk
Don't forget to visit the links below to view back dated deals and Tamworth Property 
www.tamworthpropertyblog.co.uk