Welcome back guys – I've got a fantastic share for you all this week, located on the very exclusive Comberford Road of Tamworth this property is a new build that shows what smashing things are coming to our area, that's why it's our "Property of The Week!" These houses look to be some of the best the area will have to offer!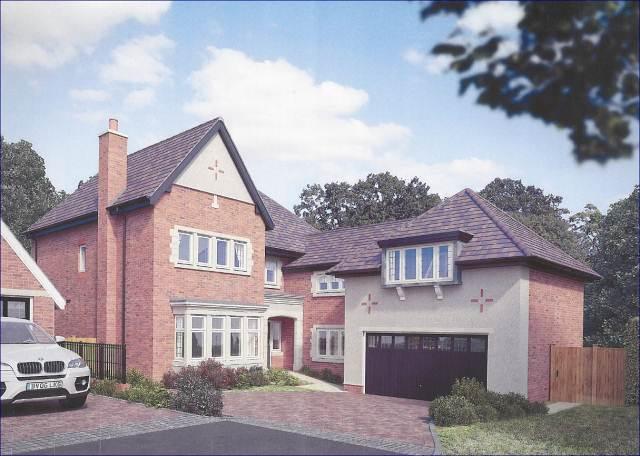 Advertised by our friends at John German on onthemarket.com this beautiful, modern four bedroom detached house will set you back £590,000 but it's worth every penny. The exterior is charming yet strikingly handsome with a bright, modern interior that matches. The kitchen is marvellous, it's fitted to a very high specification with perhaps the finest appliances available. The large family bathroom also follows suit with the modern, high end touch.
The four bedrooms are bright and airy, the master and second bedrooms having a well proportioned en suites with a digital showers and all four having good storage space. There is an option for a fifth bedroom, however it isn't as big as the other rooms and would be more suited to being an office space.
I'm not one for new builds but these houses are looking absolutely fantastic and something that really shows Tamworth properties are up and coming, with some fantastic new houses being build in the area lately!
So why don't you have a look and see if it grabs your fancy? Let me know what you think and drop me a comment, I look forward to hearing from you!
If you are thinking of getting into the property rental market and don't know where to start, speak to us for impartial advice and guidance to get the best return on your investment. For more information about other potential investment properties that we could introduce you to, or to ask about our thoughts on your own investment choices, call us now on 
01827 425195
, you can always email me on 
Lorraine@hallandthompson.co.uk
Don't forget to visit the links below to view back dated deals and Tamworth Property 
www.tamworthpropertyblog.co.uk