Another busy week has just flown by and I've been looking around for our property of the week to share with you all. If you're new to this, blog our property of the week is a showcase of the most spectacular houses in the local area and week by week, we pick what we think is the type of house you may be dreaming of buying!
I come across this outstanding country house advertised by Right Estate Agents of Birmingham, it had been listed back almost a year ago as previously mentioned in this blog from last week. The owners have increased the asking price on this property since first listing from £850,000 to £925,000… So you would hope that this one is going to be something spectacular (and it is!)
This beautiful house located just on the outskirts of Tamworth, in the charming village of Shuttington, is like something out of a fairytale. The last few weeks I've featured country homes that are all fantastic but this is possibly the best one yet. The property sits on a massive 1.2 acres of land and is regally decorated throughout, it's lovely – like something out of  the Country Homes & Interiors magazine. Features include 6 very well proportioned bedrooms (5 of which have en suites) and some of the most astounding outdoor features on a property I've ever seen. This house comes with it's own crown bowling green, fruit cage and kitchen gardens with numerous ponds, chicken houses and a summer house in the immaculate gardens that you will definitely need a ride on mower for!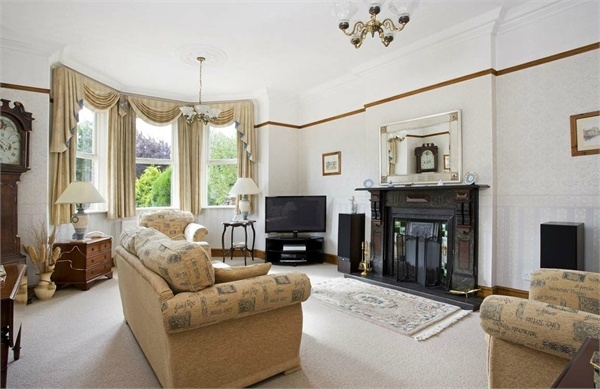 I hope you all liked this blog and found it informative, I would love to see your comments below about this or any other fantastic properties you may have seen locally!
If you are thinking of getting into the property rental market and don't know where to start, speak to us for impartial advice and guidance to get the best return on your investment. For more information about other potential investment properties that we could introduce you to, or to ask about our thoughts on your own investment choices, call us now on 
01827 425195
, you can always email me on 
Lorraine@hallandthompson.co.uk
Don't forget to visit the links below to view back dated deals and Tamworth Property 
www.tamworthpropertyblog.co.uk
This property is courtesy of Right Estate Agents, and if you would like to see it in more detail, please visit the following link:
http://bit.ly/1SR9XuY